Norwegian courses in Oslo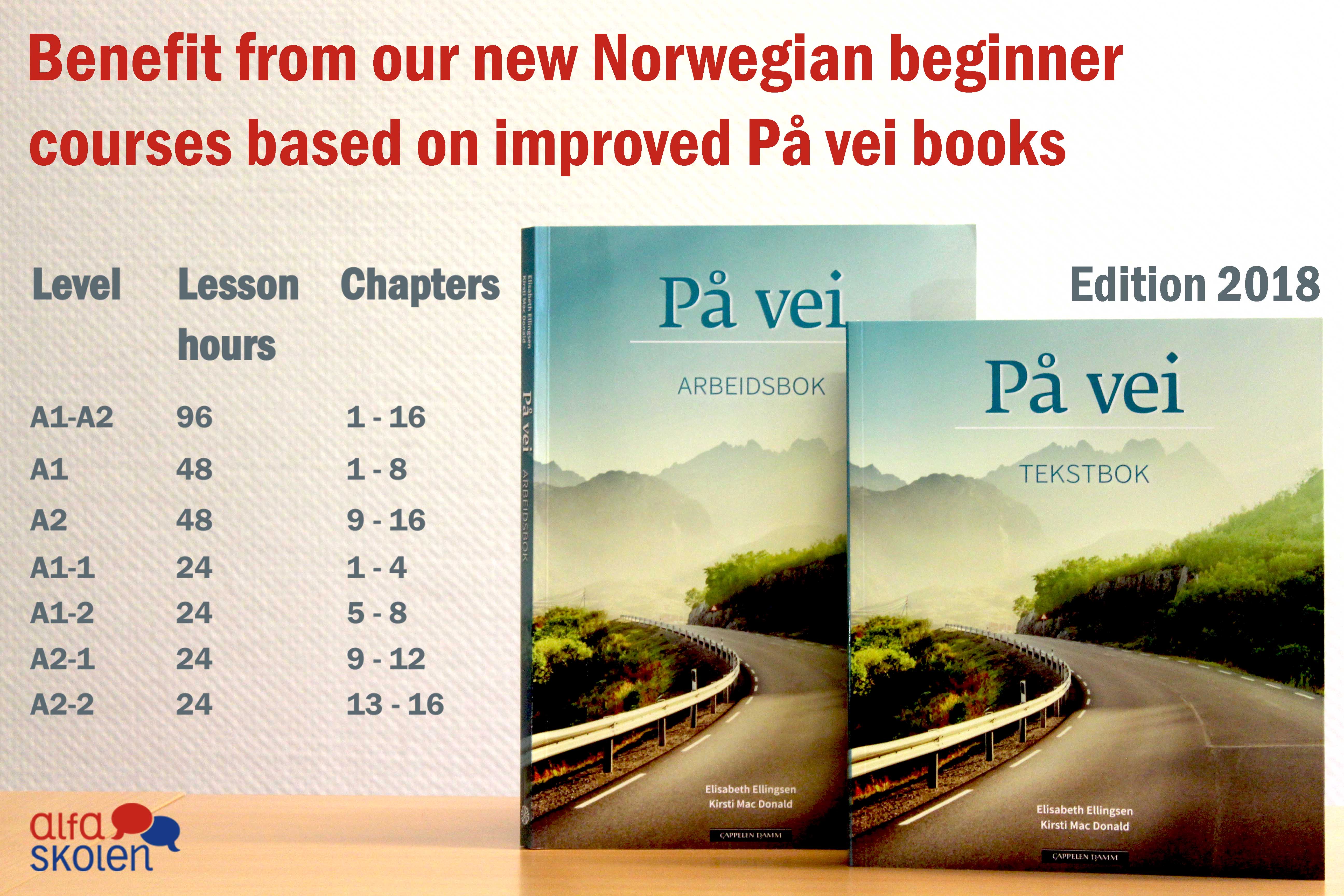 Do you need approved tuition or document your knowledge of Norwegian?
Alfaskolen provides preparation courses for:
We also guide you through the registration process for these tests.
If you are entitled or obliged to complete hours of approved tuition, please contact the reception for assessment and facilitation of your classes.
Particular rules apply to persons covered by the Introduction Act.
If you are unsure if this applies to you, please contact UDI on +47 22 35 16 00.
To apply for a permanent residence permit, you must:
- Have passed Norskprøve both oral and written at a minimum level A2, or Bergenstesten,
or previously have passed Språkprøve 2 or 3.
- Check if you also need to have passed the test in social studies.
To apply for citizenship, you must:
- Have passed Norskprøve both oral and written at a minimum level A2, or Bergenstesten,
or previously have passed Språkprøve 2 or 3.
- Have passed the test in Social studies in Norwegian or the Citizenship-test, unless you are exempt from this requirement.
To study in Norwegian at colleges and universities in Norway you must:
- Have completed Norskprøve oral and written at minimum level B2 or have passed the Bergen test.
About us
Alfaskolen has since 2006 organized language courses for individuals and businesses and has grown into a major player in the local market. We use modern teaching materials and a variety of interactive teaching methods, leading to innovative and fun ways to learn languages. Alfaskolen is a well-known provider of courses from beginner to advanced levels and offers small classes in modern premises located in downtown Oslo, as well as a high-quality learning environment consisting of students from around the world. Alfaskolen AS is a partner school of
Dutch First BV
in Utrecht, The Netherlands. Both schools use the same teaching method.
Our courses
We offer a variety of Norwegian courses throughout the year ranging from six-week evening courses and ten-week intensive courses to our intensive One-Year Program. Our secret to effective teaching and student success begins with our small class size. Our course size ranges from six to sixteen participants, which enable teachers to maximize their attention on the individual student while guaranteeing them a dynamic learning environment. Our courses progress at a fast pace and require familiarity with the Latin alphabet. Courses are taught in the same language that is being taught and suit students on track 3 (spor 3).
We selectively recruit qualified teachers, linguists, and language specialists as educators so we can ensure the highest possible standard of instruction. We have an international team with teaching experience in Norway as well as in other countries. Our main goal is to help you reach your goals and give you the opportunity to learn in an agreeable and friendly atmosphere
---
---
---
Subscribe to Alfaskolen's
YouTube channel
During Easter, Alfaskolen is closed from April 15th until April 22nd 2019. All classes start again from April 23rd 2019.
Some of our courses starting soon
(sorted by level):
Standard A1-2
24th of April
19:30 - 21:45
Monday/Wednesday
Standard A2
23rd of April
10:30 - 12:55
Tuesday/Thursday
Intensive A2
23rd of April
13:15 - 15:40
Monday-Thursday
Intensive plus A2
23rd of April
09:00 - 13:10
Monday-Thursday
Standard A2
24th of April
17:00 - 19:15
Wednesday/Monday
Conversation A2/B1
26th of April
17:30 - 19:00
8 x Fridays
Standard B1-1
23rd of April
19:30 - 21:45
Tuesday/Thursday
Standard B1-1
24th of April
10:30 - 12:55
Wednesday/Monday
Standard B1-2
23rd of April
19:30 - 21:45
Tuesday/Thursday
Conversation B1/B2
26th of April
17:30 - 19:00
8 x Fridays