B2 Plus is our high-intermediate-level Norwegian course and is based on the textbook Her på berget.
You will receive five lesson hours of Norwegian per day at school and will complete a minimum of one hour online Norwegian studies. In addition, you will get unlimited access to Norwegian online resources during your course.
About the course
This is our most intensive course on this level, combining classroom study with online study. Learn Norwegian purely in Norwegian, fast and efficiently. You will focus on understanding, speaking and even thinking in Norwegian from day one.
Completing the B2 level
The whole high-intermediate level (B2) consists in total of 192 lesson hours, divided into 160 classroom study hours and 32 online study hours. You will have 32 classrom sessions consisting of 5 lesson hours of 45 minutes each and a minimum of 32 online study hours.
You can sign up for the whole level (Best Deal) or only parts of it.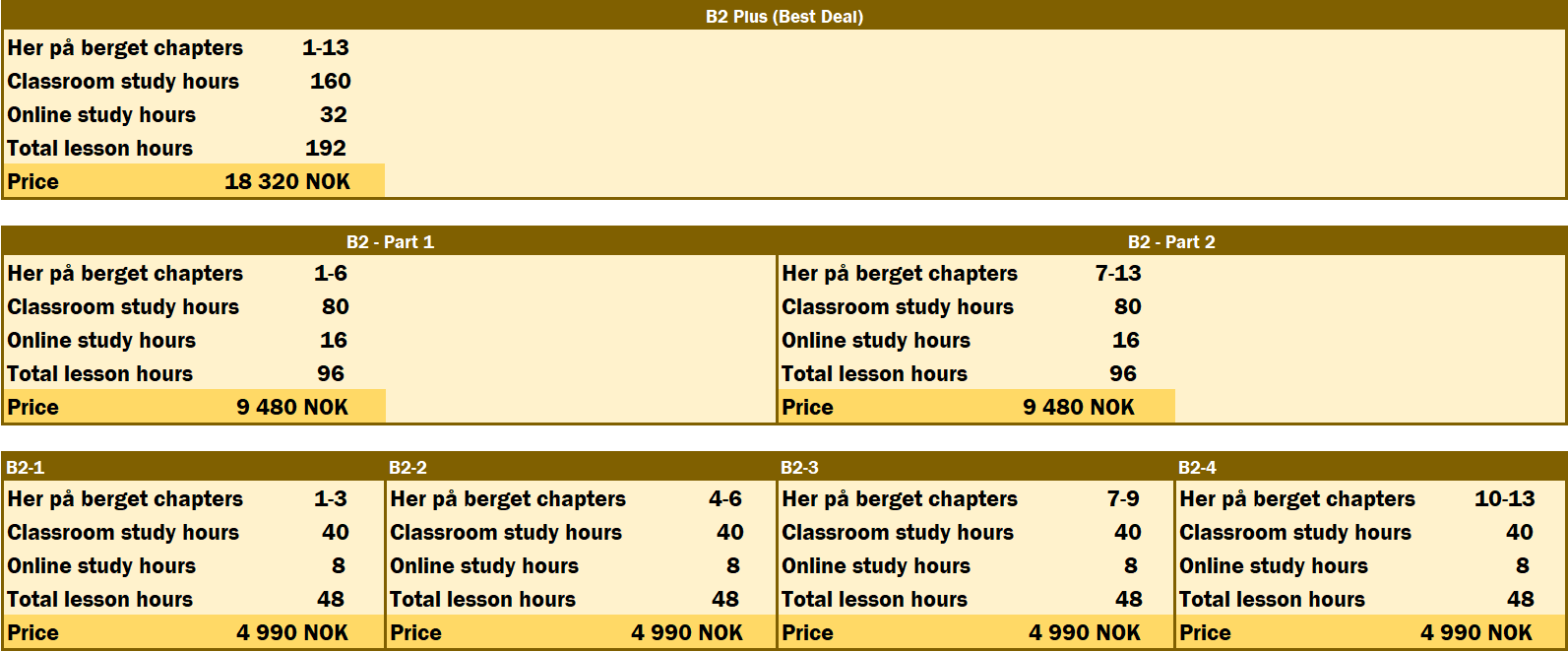 Course materials
The use of books and other teaching materials on the course is obligatory. Books are not included in the cost of the course and you can buy the required books at our school or in most bookshops. Your instructor will also provide additional material that is not included in your textbook and associated workbook. You will receive homework based on the textbook and workbook used on your course.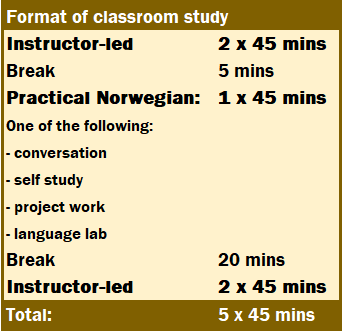 Obligatory materials
Recommended materials
Course Certificate
At the end of the course, if you completed 80% or more of the course's content and paid the course fee, you will receive an official digital course certificate.
Public holidays
Sessions that per schedule would fall on a Norwegian public holiday, will take place on Fridays.