Do you want to give your employees Norwegian, reading and writing, or digital skills training?
Do you want more self-sufficent employees, less mistakes, and better comprehension of routines and instructions?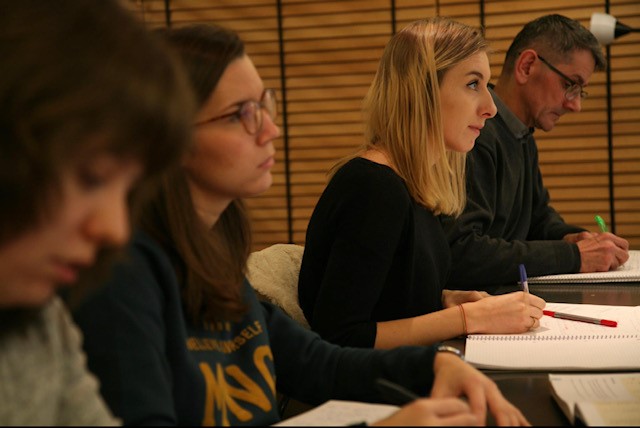 KompetansePluss Arbeid (KPA) offers funding for training in basic skills needed in a modern workspace.
This is a great opportunity to improve employees' skills in areas necessary in a professional and private world which is changing quickly. Training in fundamental language ​​and IT leads to fewer mistakes, better reporting and more motivated and independent employees.
Alfaskolen wants to offer your employees up to 200 hours of free courses in Norwegian and digital skills. This applies to both employees with Norwegian as a second language, or those who need training in reading and writing, such as reports or customer service.
The courses will consist of your employees and will be tailored to your industry and needs. We want groups of 10-12 participants, minimum 6. It is possible to apply with other companies to make up a group of recommended size.
About Alfaskolen AS
Alfaskolen has since 2006 organized language courses for individuals and companies and has grown to become a major player in the local market. We use modern teaching materials and a number of interactive teaching methods, which leads to innovative and fun ways to learn languages.
Alfaskolen is an officially certified and approved provider of Norwegian courses from beginners to advanced level and offers small classes in modern premises in the center of Oslo, as well as a high quality learning environment that suits students from all over the world.
Alfaskolen was granted funding for courses through KPA in 2019 and 2020.
About Kompetanse Norge and KPA
Kompetanse Norge is now part of the Directorate for Higher Education and Competence, which is under the Norwegian Ministry of Education and Research. Kompetanse Norge works to raise the competence of the population, make high-quality education and make training available to people of all ages.
KompetansePluss Arbeid focuses on small to medium businesses with employees wanting training in fundamental skills. The purpose of this program is to help adults gain the necessary competence to master requirements and adjustment in their profession and personal lives
Read more about KPA here (only in Norwegian): https://www.kompetansenorge.no/kompetansepluss/om-kompetansepluss/