Plus courses are our most compact intensive Norwegian courses. Combine classroom- and online-based Norwegian lessons. Five lesson hours of Norwegian per day at school and a minimum of one hour online Norwegian studies per each classroom study. Plus you will receive unlimited access to Norwegian online resources during your course. This is our best Norwegian language package offer for full immersion into the Norwegian language.

About the course
This course consists of Norwegian lessons with a teacher, group work, self study and online study. You will learn Norwegian purely in Norwegian, fast and efficiently. You will focus on understanding, speaking and even thinking in Norwegian from day one. You need to calculate enough time for both to work on homework, new vocabulary and online study in addition to your classroom sessions.
Course levels
We offer Plus courses at the following levels:

Completing each level
Each course level consists in total of 192 lesson hours, divided into 160 classroom study hours and 32 online study hours. You will have 32 classrom sessions consisting of 5 lesson hours of 45 minutes each and a minimum of 32 online study hours.
You can sign up for a whole level (Best Deal) or only parts of it.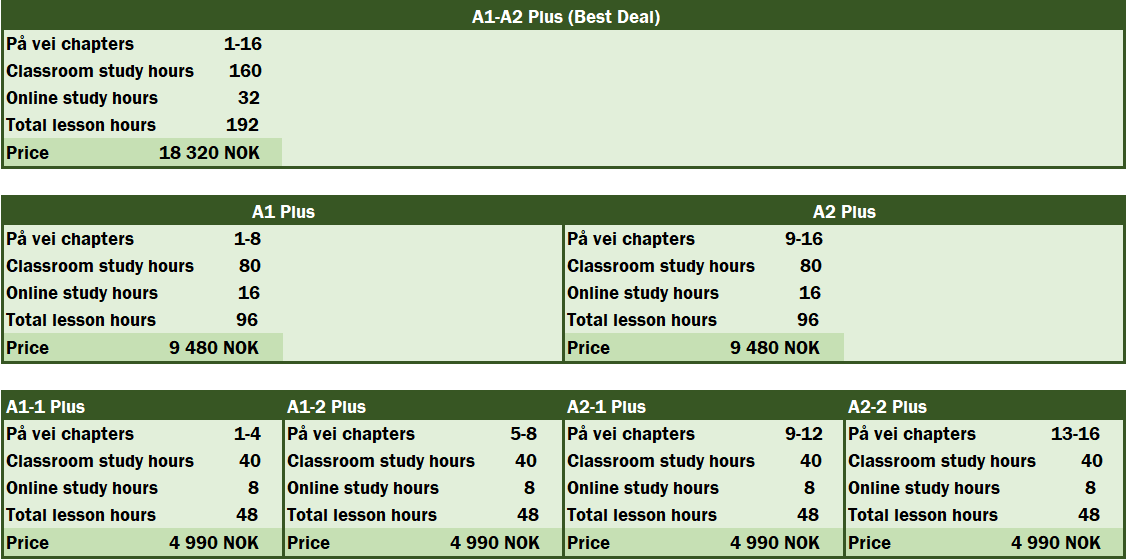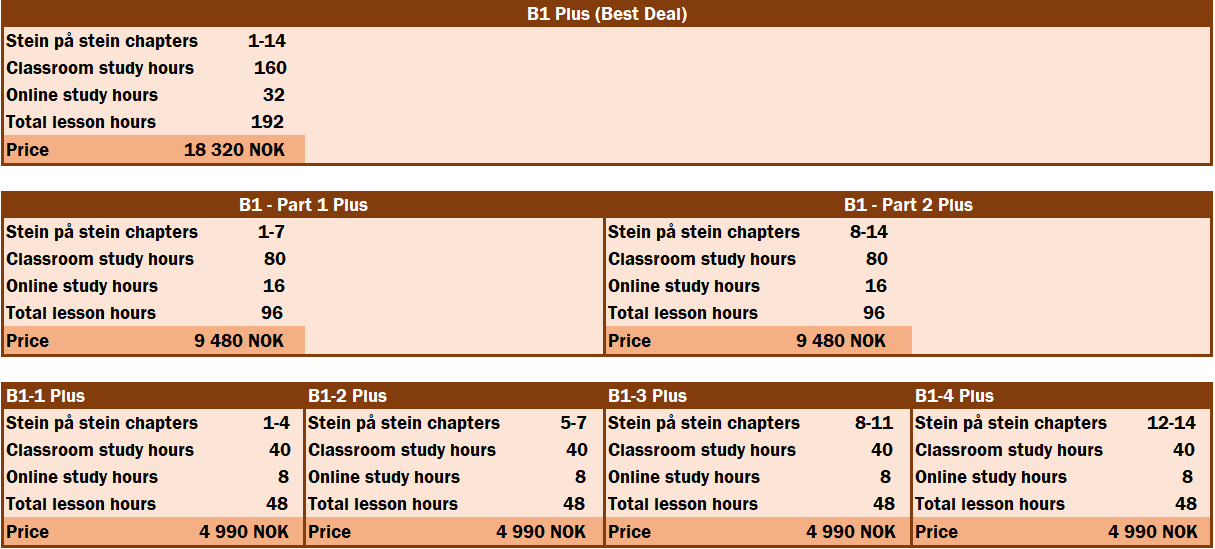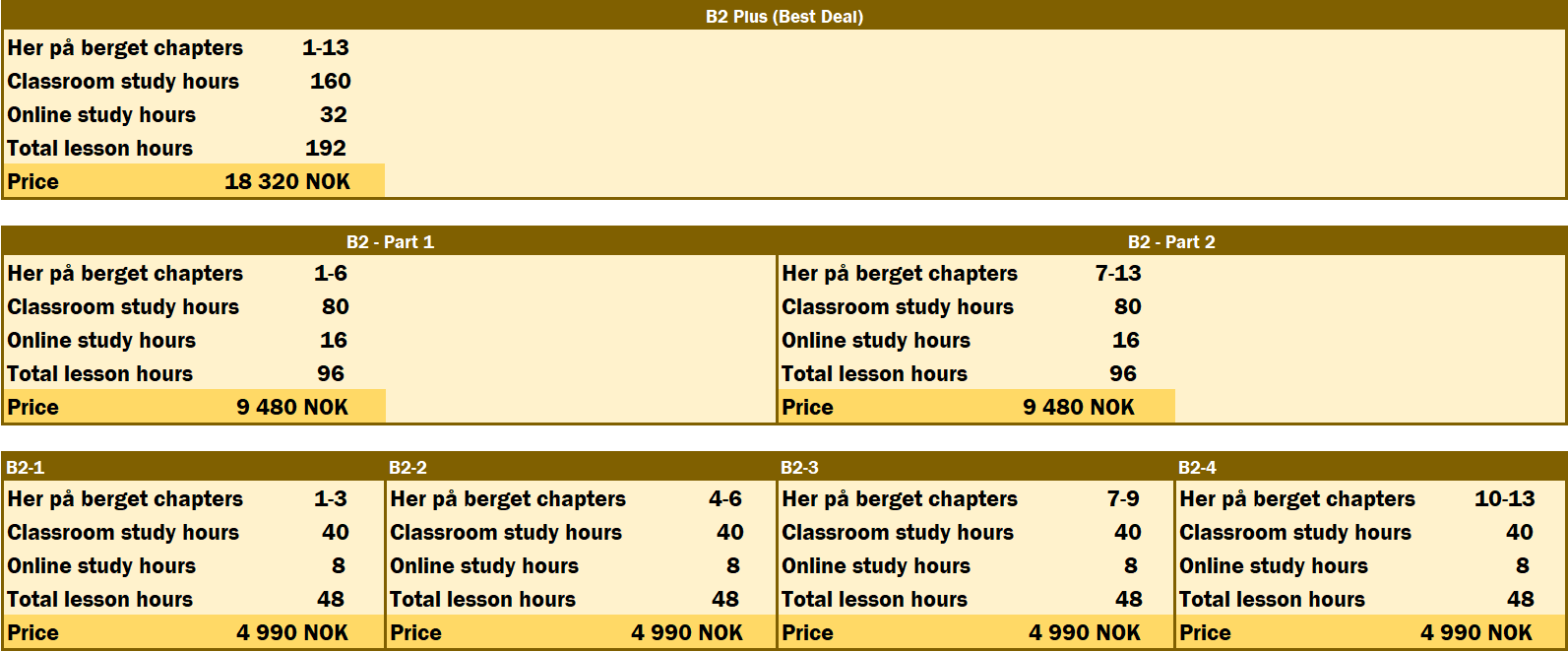 Course materials
The use of books and other teaching materials on the course is obligatory. Books are not included in the cost of the course and you can buy the required books at our school or in most bookshops. Your teacher will provide addtional material. You will receive homework based on the textbook and workbook used for the course.

Course Certificate
At the end of the course, if you completed 80% or more of the course's content and paid the course fee, you will receive an official digital course certificate.
Alfatip
Unsure of your level? Alfaskolen offers a free placement test to help you choose the right course