If you are qualified,

you can now apply for free Norwegian
language training at Alfaskolen! On behalf of the Norwegian Directorate for
Integration and Diversity (IMDi), Alfaskolen now offers 80 hours of free
Norwegian language training for levels A2-B2.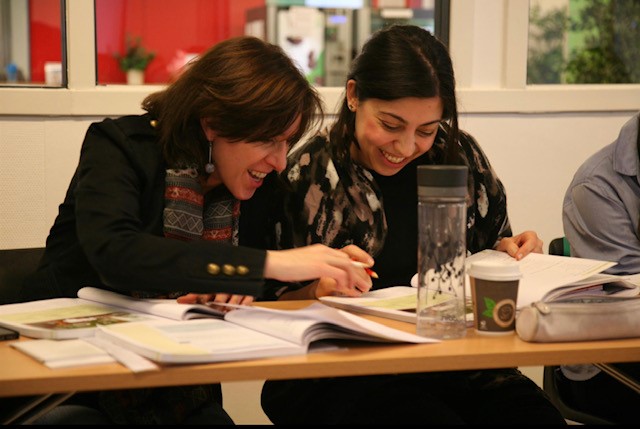 How do I know if I am qualified?
This offer has limited capacity. Because of this, there are certain requirements you much meet in order to be eligible:
You have not taken a free course on behalf on IMDi before (ie. this summer)
You have limited Norwegian skills, with a need to learn more Norwegian, regardless of length of residence in Norway or reason for immigration.
You have used up your rights to education under the Introduction programme or Immigration act or have no right to such free education (municipal Norwegian language training).
You have completed upper secondary education as a minimum education level.
You have not participated, and are not participating in Norwegian language training funded by Kompetansepluss.
NB! You cannot participate in several free coruses on behalf of IMDi with other private providers at the same time.
How do I apply?
You will need to take a placement test at our school during our opening hours. Please come at least an hour before our closing time to give yourself enough time to finish the test. You will also need to fill out a mapping form. Its also important that you bring valid identification. Expected time: up to 1 hour.
Once we have processed your application, you will receive confirmation of your enrollment.

NB! If you are granted a place on free Norwegian language training, your registration is binding!
Details:
We have a limited number of spots available. All applicants who do not get a spot will be placed on a waitlist after they have completed their placement test!
Course levels: A2, B1 or B2
Amount of hours: 80 lesson hour (Each lesson hour lasts 45 minutes)
Days of the week: Monday and Wednesday, Tuesday and Thursday or Saturdays
Time: 11:00 - 13:15, 19:30-21:45 or 10:00-15:00 (only on Saturdays)
Information about the course start date will be provided after completing the placement test and mapping form.
Books are not included in this offer. The cost of books needs to be covered by the participant.
Velkommen til Alfaskolen!